Recreational Building Project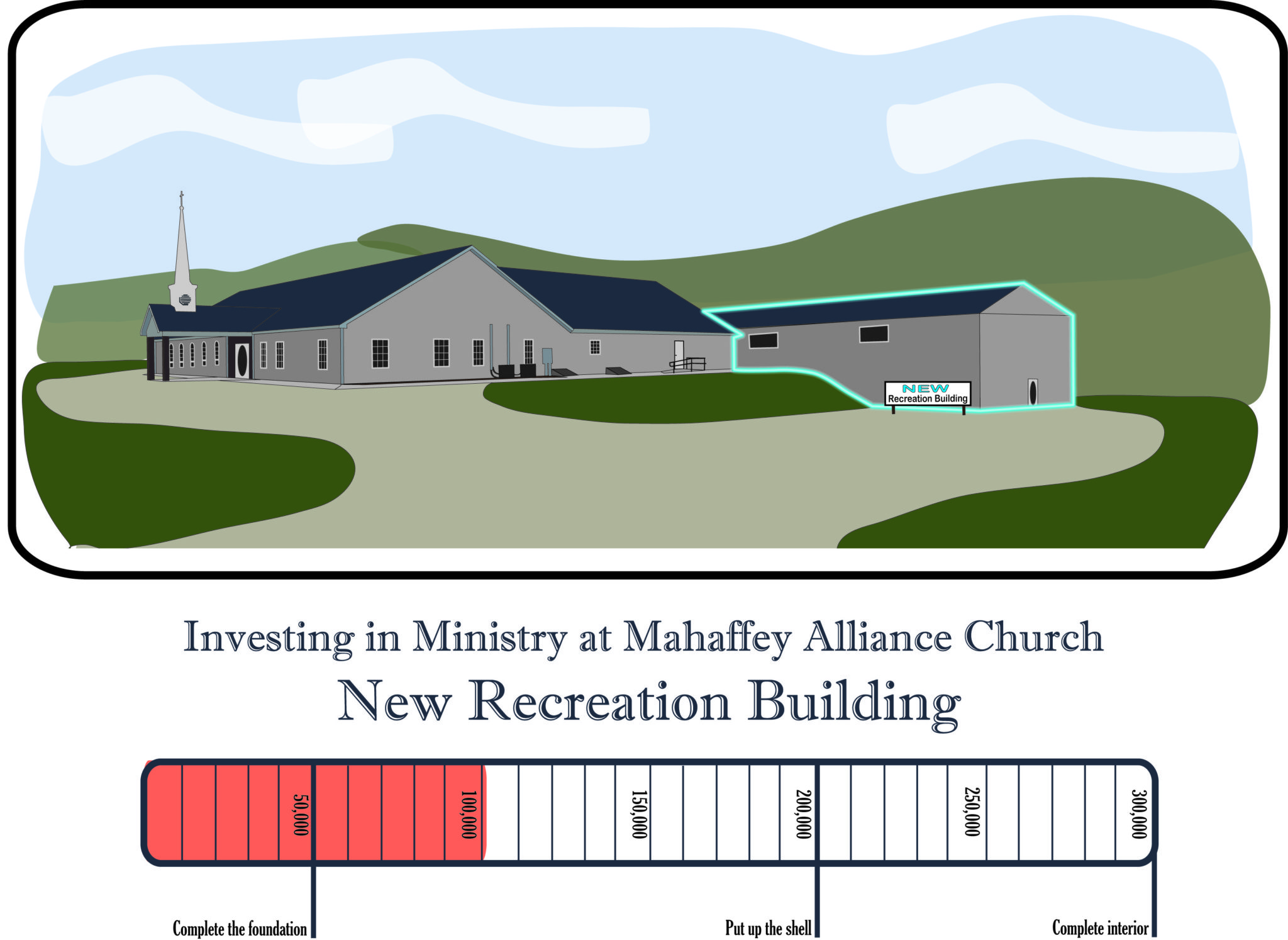 It is our desire to provide a quality facility for our church and community. The small town of Mahaffey has little to offer for inside recreation and we believe that this joint effort will provide a healthy place where people can gather. We believe this facility that we are proposing will create a positive atmosphere where people of all ages can play and grow socially, spiritually, and phsycially.
It is with much pleasure and anticipation we offer to you a chance to be a part in this project. The Ministry Board and members of Mahaffey Alliance Church have approved this effort and have begun putting together the funds to make it happen. We have a little over $100k of the $300k we will need to put up the building. We have a design and plan, and we are willing to share that plan if you are interested in partnering with us.
How can you participate? Consider the positive effect your generous gift will have on this community. Any donation is significant and is tax deductible. You may write a check and make it out to the Mahaffey Alliance Church and mail it to PO Box 23, Mahaffey, PA 15757. Please be sure to designate your gift to the Recreational Building Fund. Donors will receive more information upon request and can be kept up to date on the progress of this project.
For more information, please call, email, or request a meeting with our leadership.
Thank you in advance for your kindness and generosity!